About
We are so excited to introduce the Copper Bella line of products to the building industry. Never before has there been a product that can provide the exact same cosmetic look and weathering behavior as copper without the high price of solid sheet copper components until now. Our patent pending products will be functional, beautiful and tough and will allow builders to add a distinguishing touch to homes and commercial buildings without an added strain on the budget.
For updates on the release of new Copper Bella products please sign up for our e-newsletter or click on the icons to the right to follow us on Twitter or Facebook.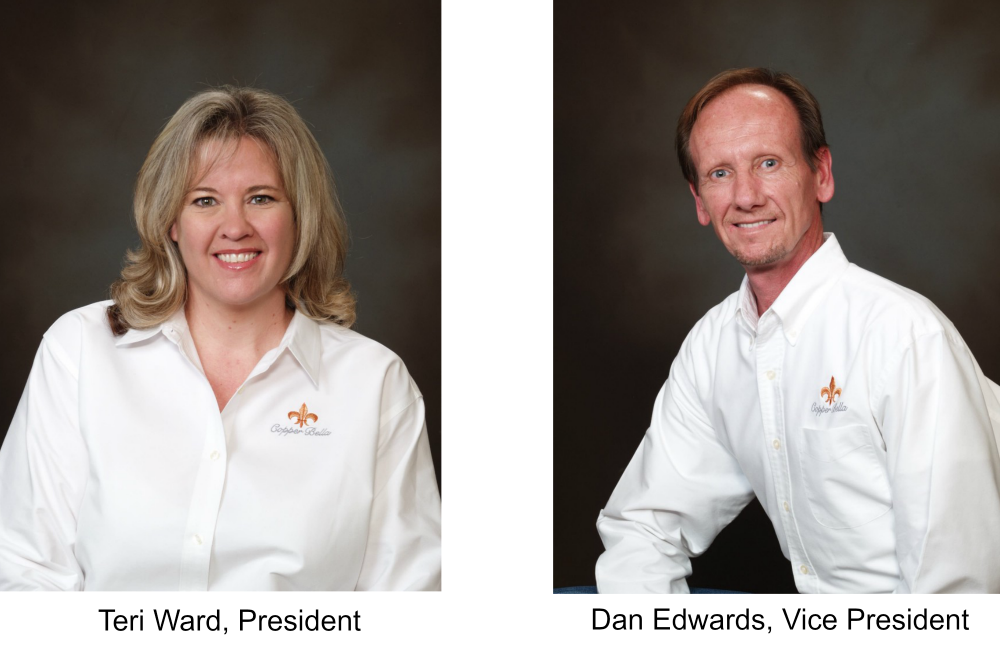 Teri Ward, president, has worked in the plastics industry for over eighteen years designing and engineering plastic products. Ms. Ward is a plastics engineer with an extensive background in injection molding, materials, tooling, and design. She received her bachelor of science degree from the Plastics Department at Pittsburg State University in Pittsburg, Kansas, in December of 1991.
Daniel Edwards, vice president, is a retired military officer with over fourteen years experience in finance and eight years in logistics. Mr. Edwards has a bachelor's degree in Organizational Leadership with extensive experience with cost analysis and wholesale pricing from his ten years at Verizon.